Visitor at Henley Bank High School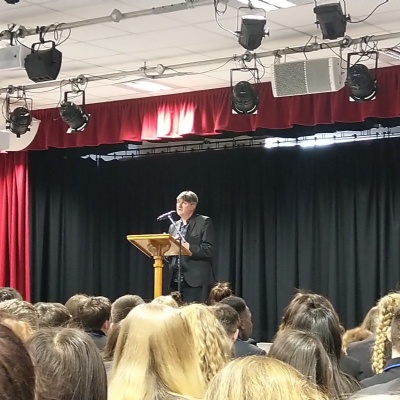 Today we welcomed poet laureate, Simon Armitage to Henley Bank High School.
Simon Armitage was born in 1963 in the village of Marsden and lives in West Yorkshire. He is a graduate of Portsmouth University, where he studied Geography. As a post-graduate student at Manchester University, his MA thesis concerned the effects of television violence on young offenders. Until 1994 he worked as a Probation Officer in Greater Manchester. Simon Armitage has received numerous awards for his poetry including the Sunday Times Young Author of the Year, the Spoken Word Award, the Ivor Novello Award for song-writing, Television Society Award for Documentary and Keats-Shelley Prize for Poetry.