Golden Goggles Award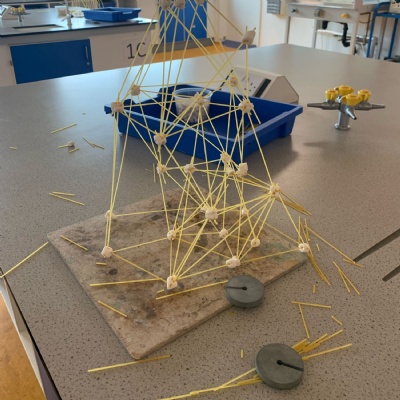 Some ambitious young scientists have been competing for the prestigious Golden Goggles Award.
So far we have:
Made, calibrated and tested our own Newtonmeters.
Competed to synthesise the most copper chloride.
Performed our own titrations using self made indicator.
Built the strongest, tallest structures from nothing but spaghetti and marshmallows using the power of triangles. The winning build held over 500g!
With two more competitions to go who will win the Golden Goggles?