Character Education: LEGACY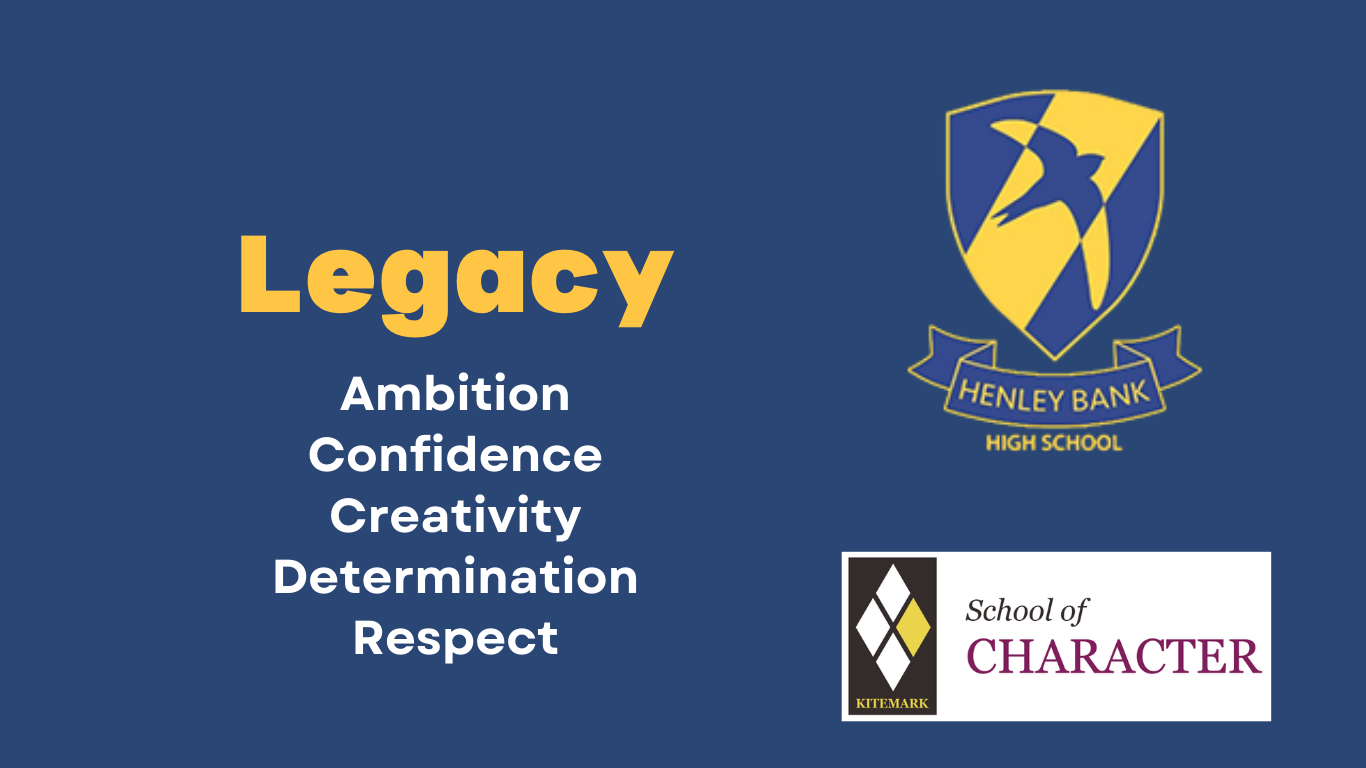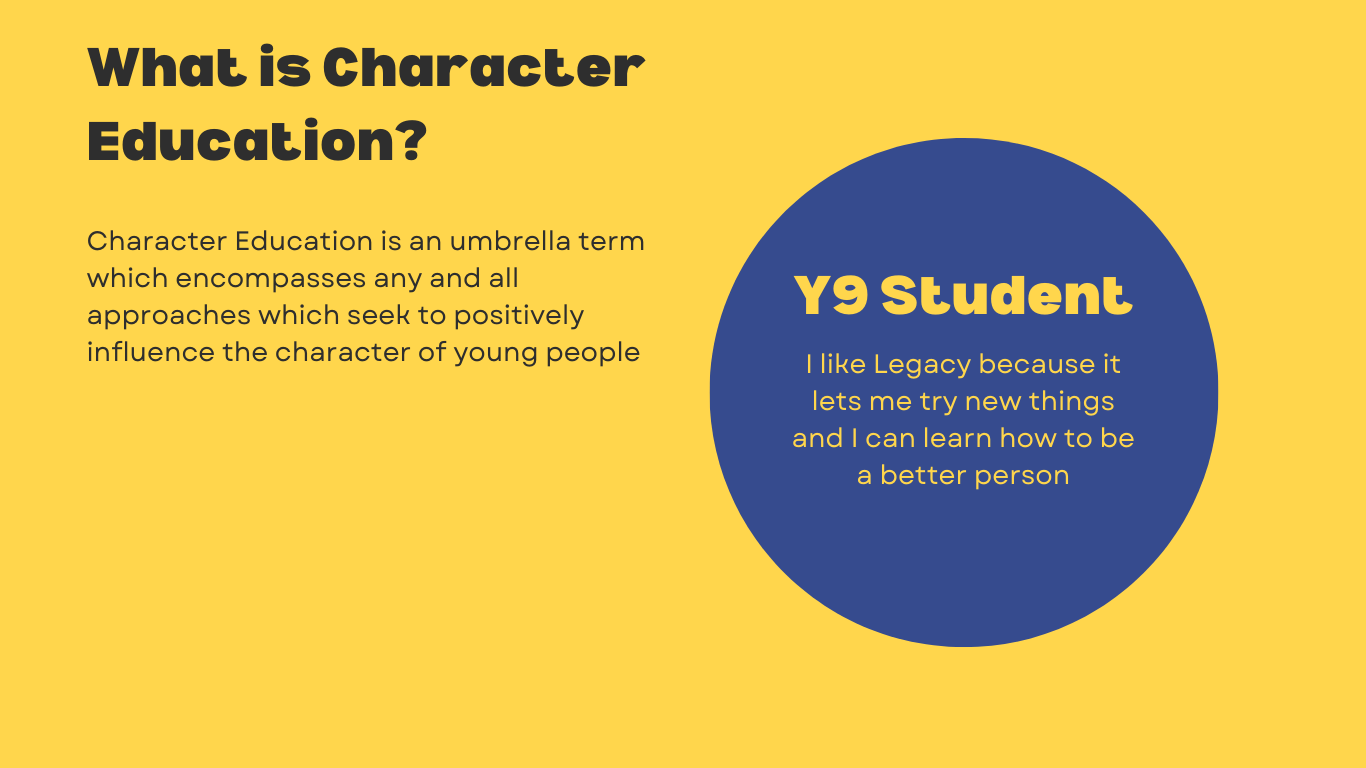 At Henley Bank High School, our aspiration is for all our staff and students to leave our school with practical wisdom gained through the teaching of intellectual, moral, civic and performance virtues. We build character implicitly, through our world class curriculum, teaching and learning in the classroom and explicitly through our Legacy Programme and Pastoral Systems. We aim to guide our students in becoming well rounded citizens of the future who can lead with honesty, integrity and resilience.
The quote "We are all on the same mountain, just a different journey to the top" is a crucial part of our Headteacher and school's ethos. We encourage our students and staff to discover and develop each other's journeys. This thereby improves the school and wider community and we hope sets our students on a path that will see them through their lives to make positive changes in theirs and others lives. We are very proud of our students, even more so given the strength of character that they have shown throughout the current crisis.
Our Legacy programme and values of Ambition, Creativity, Confidence, Determination and Respect are the foundations of our Character Education programme. We have a dedicated member of SLT responsible for Character Education and our continued development of Legacy is embedded into our School Improvement Plan. We also have a dedicated whole staff briefing and section of our weekly Line Management for our Pastoral Team dedicated to the development and celebration of character.
We have been keenly focussing on our co-curricular programme and are proud to showcase a variety of clubs that are both academically stimulating and community-minded. Such clubs include our Wellbeing Gardening team, creating an allotment from scratch to enjoy with the local and school community. We are proud that all students at Henley Bank have access to high-quality trips, talks, clubs and experiences. We believe that no one should be left behind and therefore ensure that all students understand and take part in the school and wider community life.
Academic Education: Development of the brain
Character Education: Development of the heart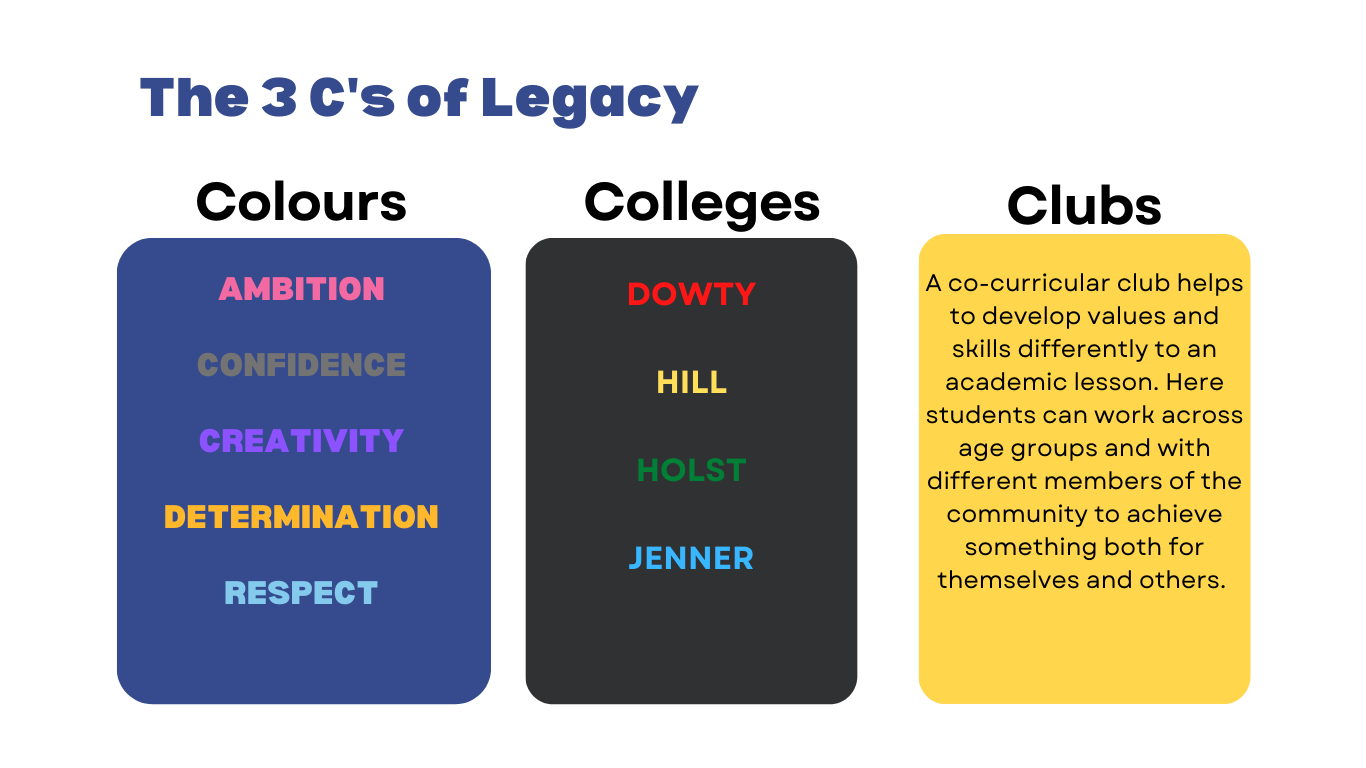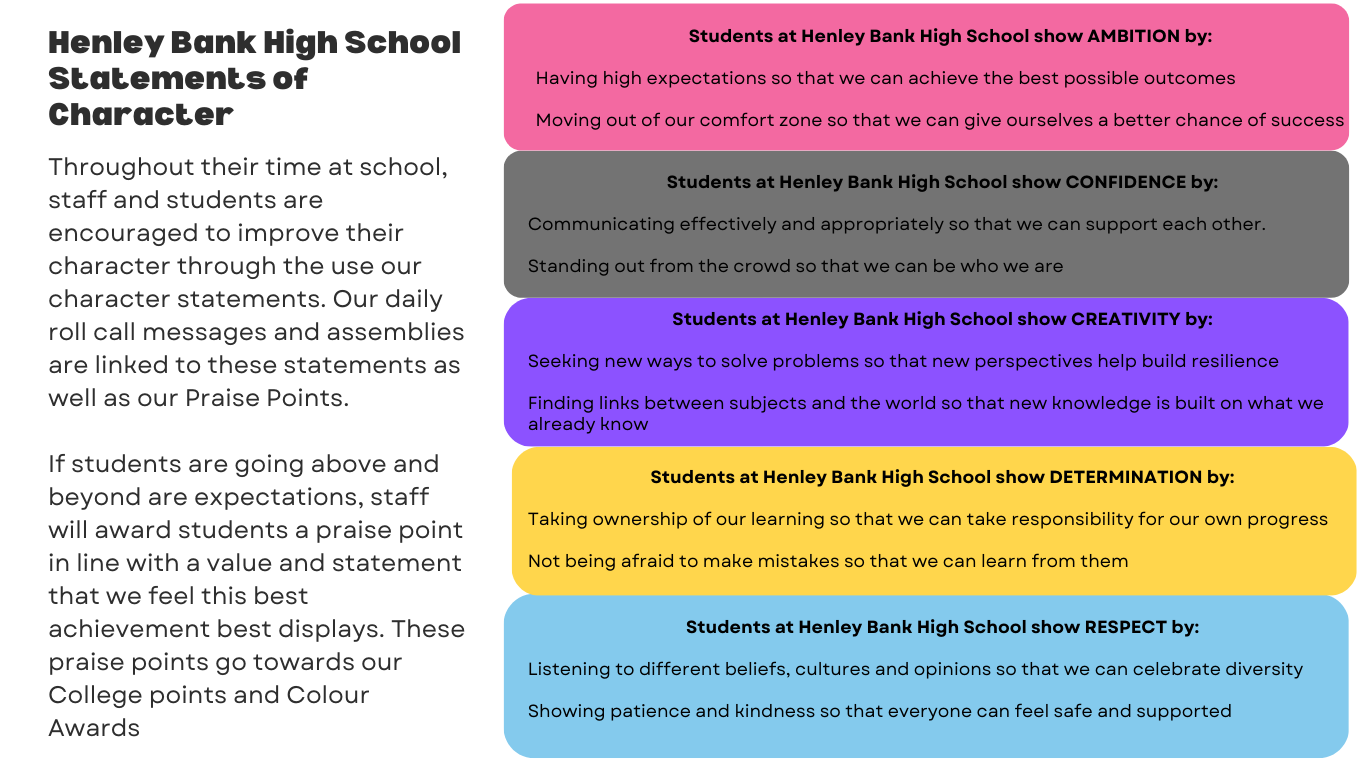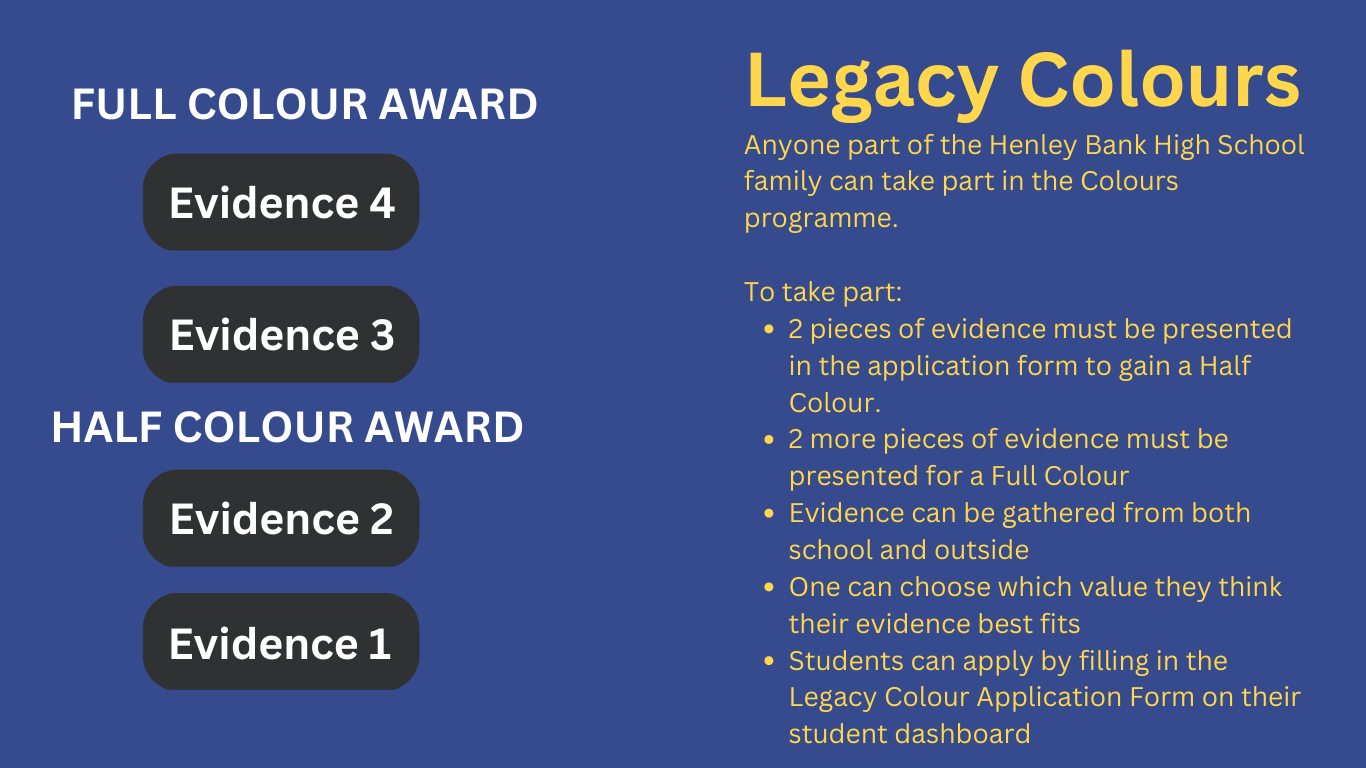 ---
Colleges

Hill - Yellow
Susan Hill is an author. Her most famous novel is 'The Woman in Black.' She lives in Gloucestershire.
Dowty - Red
Sir George Dowty an inventor and aviation engineer. His company in Gloucester is one of the most famous and largest engineering companies in Europe.
Jenner - Blue
Edward Jenner was born in Berkeley, Gloucestershire. Jenner created the smallpox vaccine, the first ever vaccine.
Holst - Green

Gustav Holst was a world famous composer who lived in Cheltenham. He is most famous for composing the Planet Suite