mental health support
Key Staff:
Ms Williams - Mental Health Lead
Mrs Libali - Trauma-informed Support Assistant
Ms Bythell - Mental Health First Aid Trained, i/c PSHE
Mrs Camber - Mental Health First Aid Trained
Henley Bank High School is pleased to offer a School Specialist in Emotional-Well Being 2 Days a week, as well as a Counselling Service 2 days a week with our partnership with Gloucestershire Counselling.
For more information and support from our Emotional Well-Being School Specialist, you can visit her website.
Mental Health Ambassadors

This year has seen the introduction and development of an amazing group of year 10 students who are our Mental Health Ambassadors. As our community, along with the rest of the world settles into the 'new normal' after Covid restrictions and lockdowns, having a wide range of support available for our young people has become more important than ever.

To raise awareness and some coping strategies, the ambassadors led the whole school assemblies during Mental Health Awareness week, 9th-15th May.

As year 10's transition into year 11, the mental health team have already started to recruit current year 9's with 15 already having applied. Their training starts next term so that they are ready to take over the role in September.

If you or your child have any questions or concerns, please do not hesitate to contact the school and ask to speak to your Head of Year, or myself

Mrs Willians SENDCo
In 2021, I approached Ms Williams with the idea of creating a scheme to help students support one another. We called this group the Mental Health Ambassadors.

Mental Health Ambassadors are Year 10 students who volunteer time to support students who need additional support with their mental health, but may feel worried about talking to a teacher. We are trained to support students with emotional challenges and if we feel concern, we will let a member of the safeguarding team know. We often support students in the mornings at 'Positive Start', we do daily check-ins with the students and try to build a positive attitude in the individual, ready to have the most fulfilling school day as possible. We also are available at lunch and break times, and students can find us in the PLC , approach us as we wear badges or speak to Mrs Topp and we can talk with you when we get the chance.

I believe having Mental Health Ambassadors has had such an amazing impact at our school and I am so glad I approached Ms Williams with the idea. It is so rewarding to help those in need of support in our Henley Bank Family.


Morgan E (Student Founder Of The Mental Health Ambassadors)
We would like to provide some useful tips and support that you may find useful in supporting both yourself and your child's mental wellbeing in this ever-increasing difficult time we are all facing.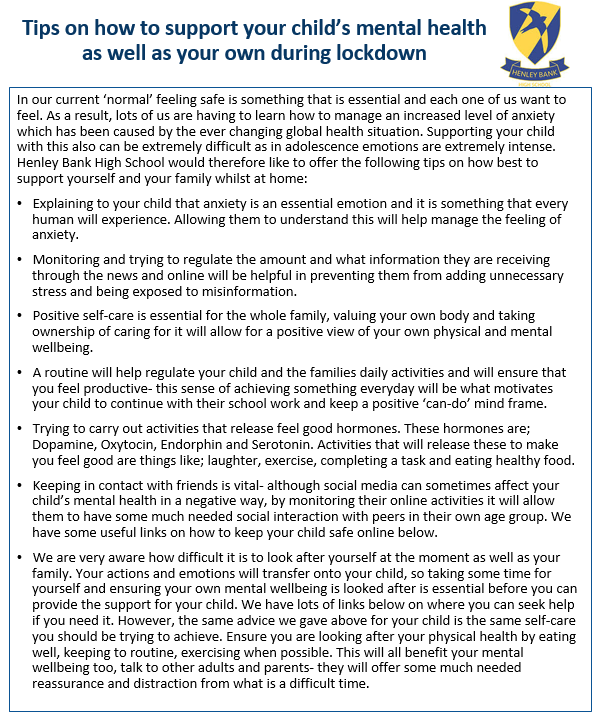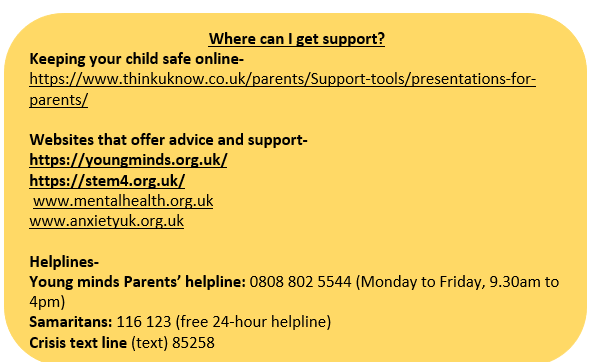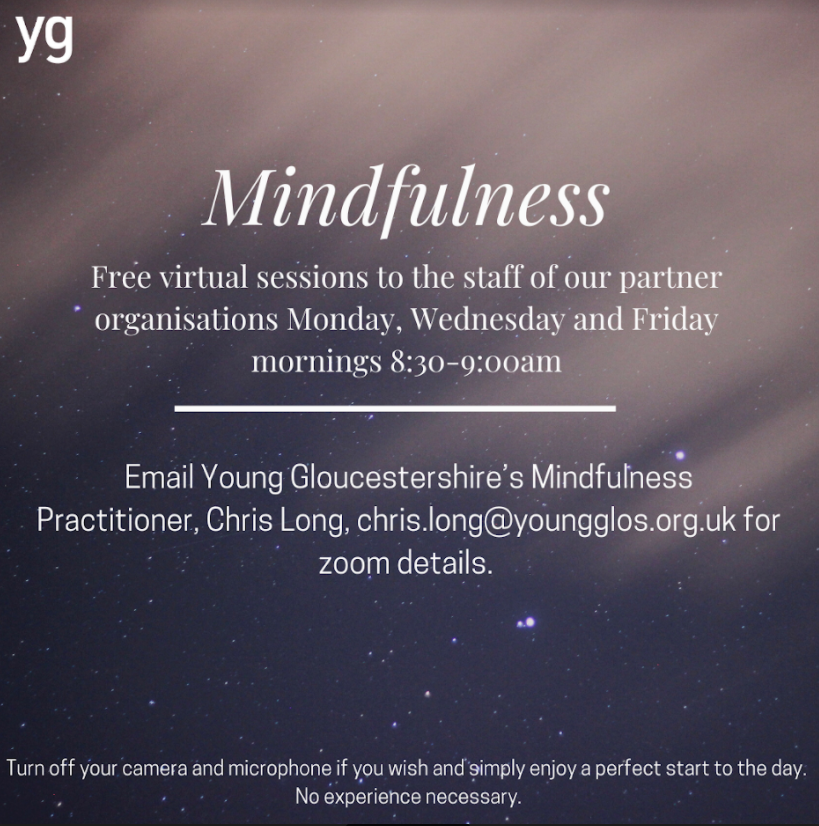 Attached is a guide called Getting Going Feeling Good which contains some helpful simple strategies that can support students and their families during this time when they are feeling worried or overwhelmed.
We have also attached an eBook titled How to stay calm in a global pandemic
Early Help
Early Help Coordinator Advice & Support is also available by contacting the County Wide Advice Line from Tuesday-Thursday 9am-4pm. The contact telephone number is: 01452 426644
Further information is attached below