Young Green Britain Challenge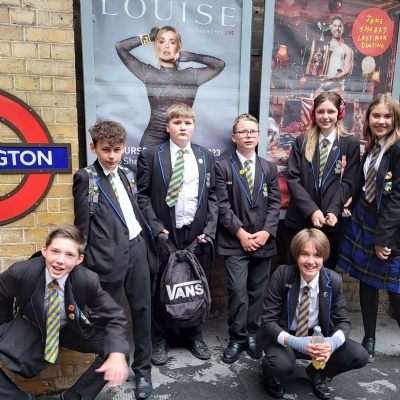 Last Thursday, a group of Henley Bank's energetic Year 8's entered the House of Lords. Not yet as members, but as finalists of the Young Green Britain Challenge. These 3 teams had shown particular determination and creativity in developing projects to help make their community and school with more eco-action, and making their neighbourhood a greener space to be. In reflection of this they had been invited to a celebration event with only a handful of the 3000 pupils who took part from across the country.
Ideas ranged from a campaign to encourage students across the school to eat more vegetarian food, to setting up a school wormery, so that food waste would be saved from landfill, and instead create fertiliser for our sports pitches and peace garden. The overall winner this year was BeeWize, a bee first aid kit, complete with sugar water dispenser, for those tired little bees who can't make it off your window sill, wildflower seed bombs and more.
From the balcony terrace of the House of Lords, looking over the Thames, we heard from Chris Packham and Dale Vince (of Ecotricity and Forest Green Rovers), as well as Lord Bird, the founder of the Big Issue, on their journeys to becoming leaders on environmental and social issues. After a lunch of "food for royalty" we headed back to Brockworth with motivation to take our ideas to the next level.
As Chris Packham told the gathered students, from the innovation and inspiration seen in the room, there is much hope for the future of our community and the planet.
There will be an opportunity for a new group of students to take part next year.