school catering
Henley Bank High School provides an excellent Canteen service with a wide range of healthy foods, drinks and snacks.
If a student has a special dietary requirement on medical grounds, the school should be informed in writing so that any necessary arrangements can be made.
The Canteen is open before school for breakfast, at break time and lunch time Monday to Friday.
NOTICE: Due to the current situation with food supplies, the menus could change at short notice.
Lunch Menus 2023-2024

Week 1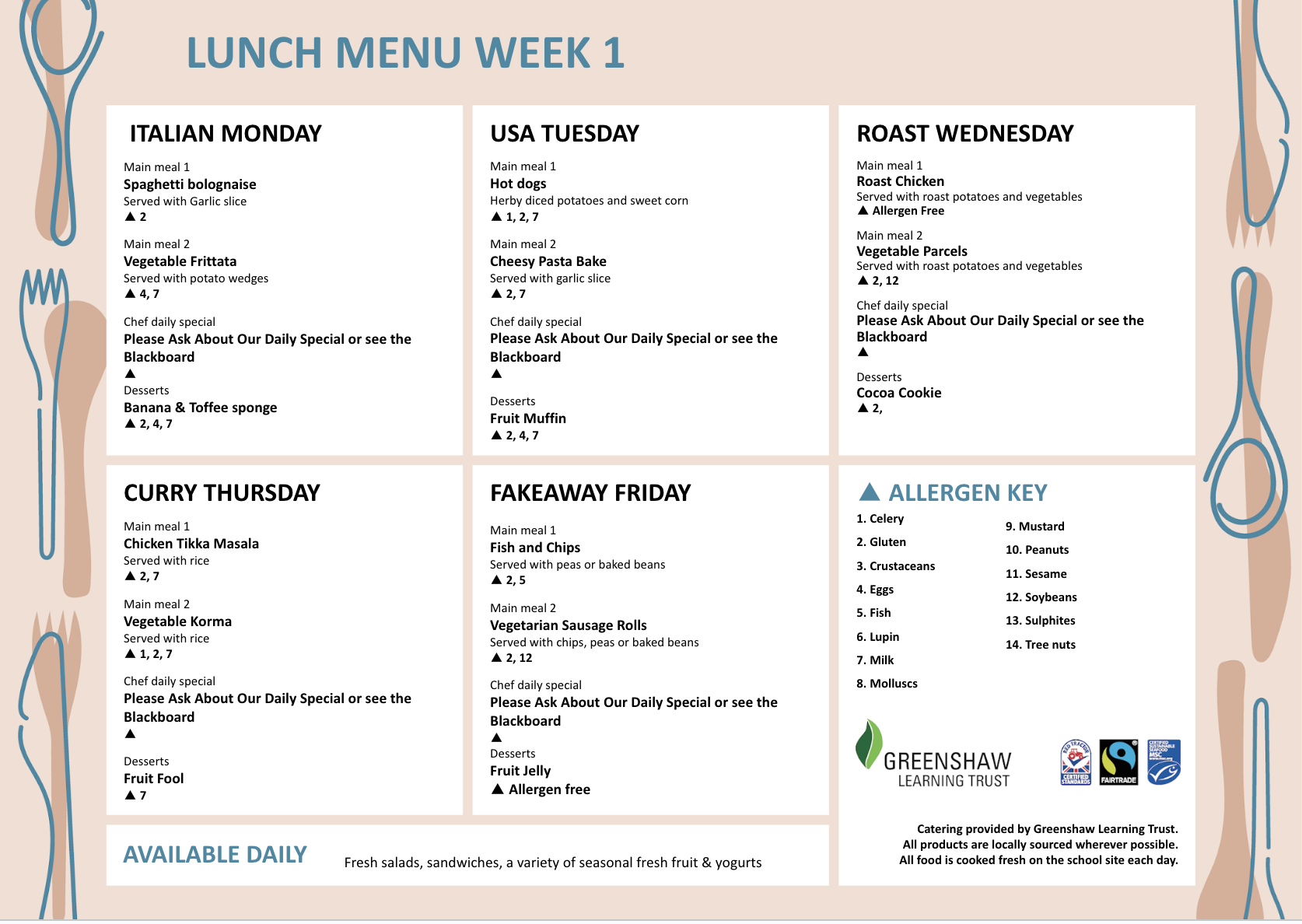 Week 2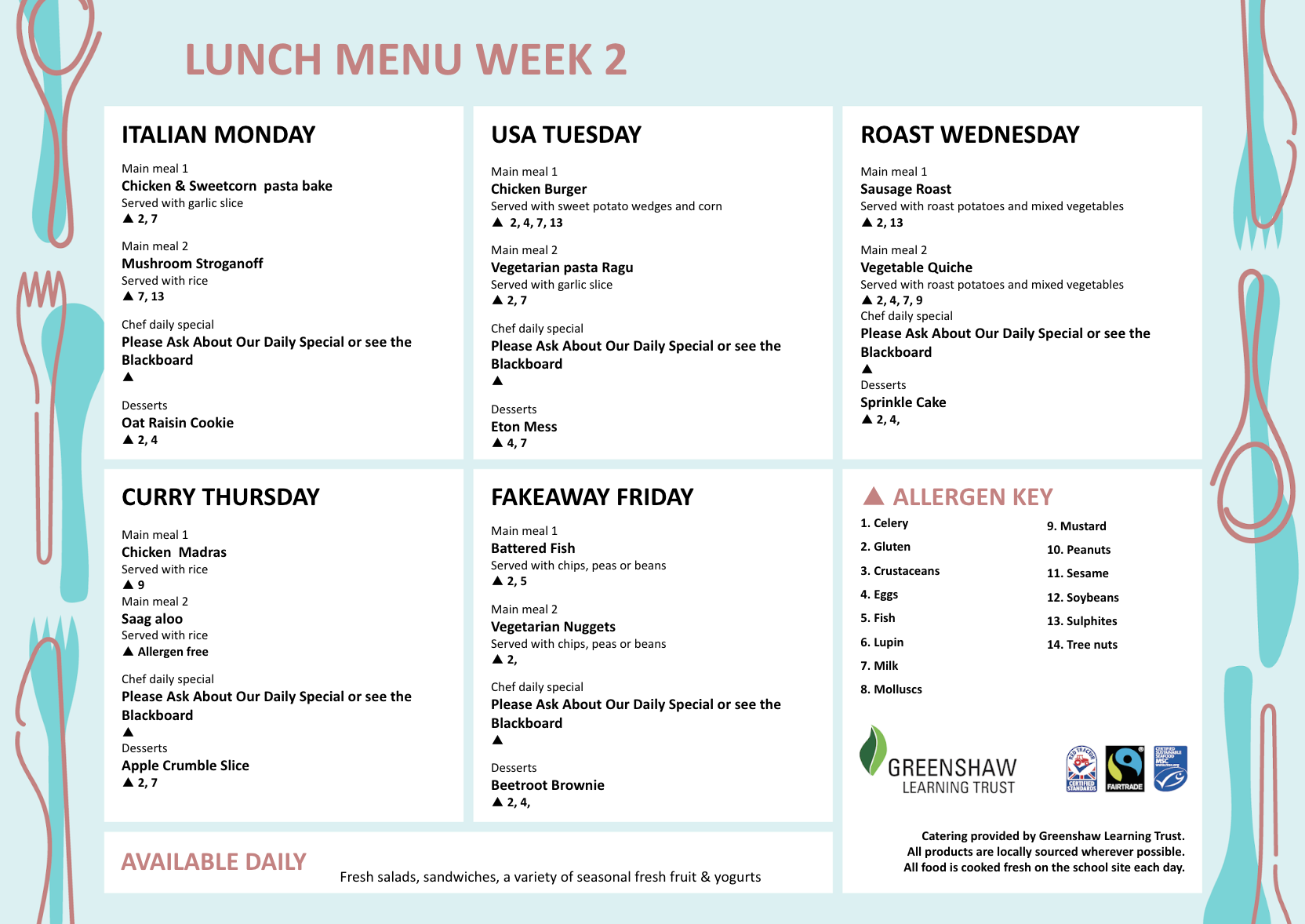 Week 3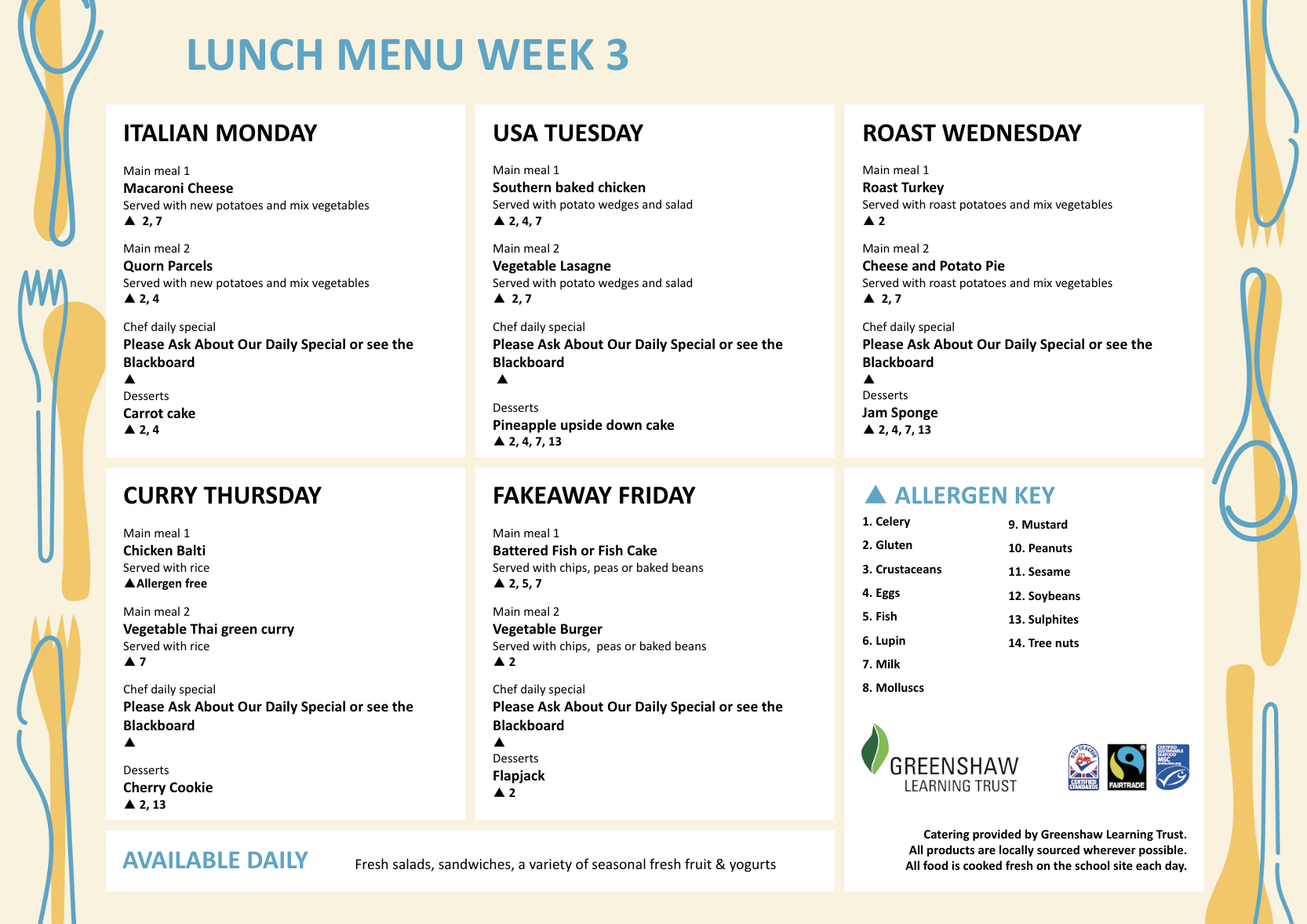 Cashless system
The school operates a cashless catering system. Each student has their own account and money can be added onto the student account by the parent logging onto Parent pay and making a payment to the dinner money payment item.
If there is an occasion where you have forgotten to top up - the student can inform a member of staff and lunch will be arranged for them on that day. Your account should then be topped up and the money owed will then be deducted.
Free School meals
The free school entitlement is £2.70 This cannot be spent at breakfast club. (NB. Any unspent allowance will not be transferred to the following day). Extra money can be added to the student's personal account by the method mentioned above.
Overspends
Please make sure students have a credit on their canteen account as overspends cannot be authorised. If you would like to put a limit on your student's account please email the Catering Manager, lfrench@henleybankhighschool.co.uk , with the maximum amount you would like them to spend over the day.
Healthy eating
At Henley Bank, our main aims are to embed healthier eating habits and encourage more social interaction between students at mealtimes. To support these aims, we encourage students to make healthier choices and sit and eat their meals with their peers. We have water fountains located in the foyer by the canteen, to encourage students to bring in reusable water bottles and fill them during break times so they keep well hydrated throughout the day.